PopupView is a popup digital gallery which animates public spaces and cultural venues.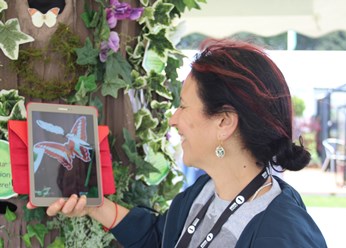 We do collaborations and workshops making digital 3D work using virtual and augmented reality.
Over 2019, PopupView featured in the following places:
Lightwaves Festival, Salford Quays
Dr Jessica Symons worked with artists Jacki Clark and Amber Sanchez and visitors to the Immersive Lab at the Landing in MediacityUK to make work that responds to art by internationally famous local artist L.S. Lowry.  This work was made available via an Augmented Reality app, called Groups of People
Exploring the future at West Park Museum
At West Park Museum in Macclesfield, we explored the future of museums with visitors. We reflected on the exhibits at the museum and what we say about people in the past to ask: what would people in the future say about what we do now? The challenge was to finish the sentence "I can't believe that people used to…"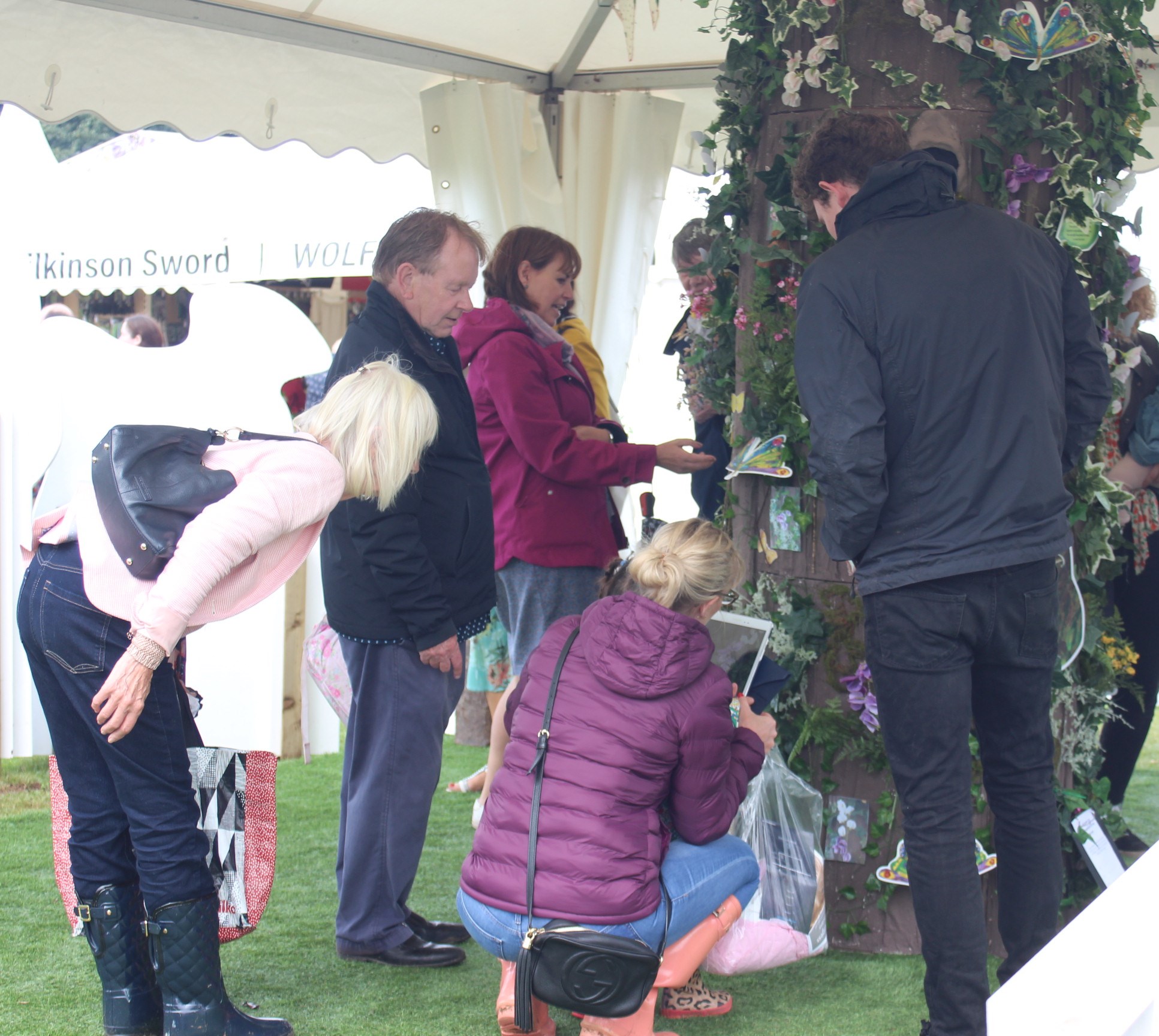 Animating Tatton Park stand at RHS Garden Show 2019
Working in collaboration with artist Jacki Clark, we developed a popup digital gallery to animate the Tatton Park stand and draw attention to the plight of invertebrates.
The resultant work called Release by artist Jacki Clark and anthropologist Jessica Symons offers draws attention to the butterflies killed and preserved by collectors, poisoned by pesticides and diminished by intensive farming. Through the popup digital gallery, people are invited to release the spirits of the butterflies as ghostly images materialise in the augmented reality app and fly away.
Leading SpaceJam Immersive Workshop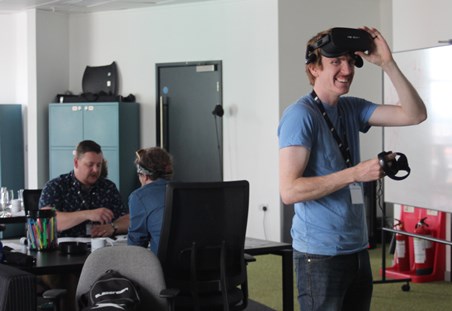 We designed and hosted a workshop at The Landing in MediaCityUK to create a popup digital gallery on Salford Quays. Activities included developing a narrative to accompany 3D digital objects, making work in Google Tiltbrush and developing an app using Unity and Vuforia. This workshop was supported by landscape architects Place Jam and outdoor arts company Quays Culture.
Exhibiting at International Digital Art Festival (IDAF) 
At IDAF, we showed the work of Professor Keith Brown, an eminent digital sculptor at the inaugural launch of IDAF. Professor Brown's 3D digital work is now available via augmented and virtual reality.